Testimonials
ACST: 9th Aug 02:14 AM
PDT: 8th Aug 09:44 AM

CENTRAL CALIFORNIA ALMOND GROWERS ASSOCIATION
These comments follow the completion of the second season of ALMADS with Central Californian Almond Growers Association (CCAGA), Kerman CA (2014 will be CCAGA's 8th season with ALMADS).
"With the tremendous volume and record delivery levels associated with this season's crop we would not have been able to efficiently receive the production from our members without the ALMADS solution.  We have broken our daily receiving record by 30% and this is due in large part to the ALMADS software system which has given us improved efficiencies at the truck scale.  Previously inbound Trucks would take between 5-10 minutes to process once they reached the weighbridge window.  We are now averaging 3 minutes per truck! The fully integrated ALMADS software system not only compliments our receiving capabilities but has also substantially increased efficiencies in all aspects of our operations; stockpile, pre-cleaner, shelling and dispatch.  We are also able to provide to the minute information to our Growers.  That is unheard of in this industry and that translates into fantastic service to our members.  Service, that's what we're all about!"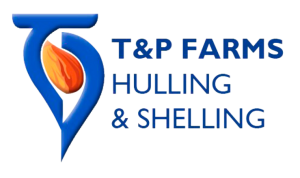 I have been the Assistant Manager for T & P Farms Hulling & Shelling for 5 years, and we have just successfully completed our first season using ALMADS as our software system. ALMADS is helping us track product with speed and efficiency. We are able to eliminate costly errors, increase our productivity, manage commodities, and provide our growers with up to date information instantly.
Regional IT has been phenomenal to work with in developing a customized version of the ALMADS software. From the very beginning we were promised a system that would be customized to fit our unique needs as a Hulling & Shelling Facility, and Regional IT delivered us a system that met and exceeded our expectations.
Lastly, we are very pleased with the Customer Service side of Regional IT. With it being our first season using the ALMADS software, we were quick to call with minor questions, concerns, and requests. Regional IT has been outstanding in taking care of our needs, and all issues were dealt with by Regional IT in a very timely manner, in some cases the middle of the night. Regional IT is dedicated to their clients at any hour.
T & P Farms Hulling & Shelling is looking forward to working with Regional IT for many years to come. We truly believe that working with Regional IT and their ALMADS software would be an asset to any Hulling & Shelling Facility.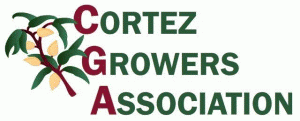 It is my pleasure to provide the following comments regarding services provided CGA by Regional IT and its staff, led by Justin Iovino. Prior to selecting Regional IT's almond sheller receiving and shipping software I reviewed several programs available, but found Regional IT's program to be the most advanced.  I also considered them to be the most stable of the several providers available, being well established in serving not only the Californian almond industry, but in the almond and other industries in Australia as well.
We incorporated ALMADS into our operations prior to the 2011 harvest.  I found Regional IT to be most cooperative, listening to discover our needs and very willing to address modifications to their program to accommodate us.  After harvest actually started I and my staff suffered a learning curve, as would be expected, but found that we could rely on Justin and his staff to respond to questions and solve problems in a very timely manner.
I consider our first year with ALMADS to have been a success.  We have learned that we can have confidence in the program and the database behind it.  We look forward to working with Regional IT to make the program even more responsive to our needs, and to our grower's needs in future years.
For those considering updating their grower receiving, shipping and accounting functions I suggest that you would be well served to consider Regional IT.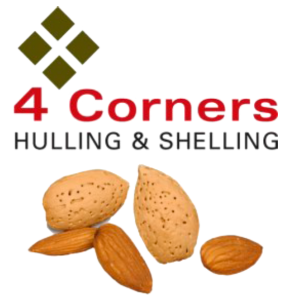 After completing our first season using ALMADS I've had time to reflect on our experience. The software and service are outstanding! As you are aware we had very limited time to implement the system.  In late June we found ourselves in an awkward position in which we couldn't use our previous software. From the first phone call I knew that we were dealing with professionals that provide a phenomenal product. Justin put me at ease, not only could custom software be developed, but functional by our estimated August 15th start date.
As promised, by mid August our custom version was installed and functional.  We knew with our limited time frame we were going to have to jump in with little testing time.  We began receiving product the day after our final version was installed.  With any custom software, hiccups are bound to occur.  During the first month of harvest I called at least 50 times, in the rare event that Justin didn't answer, I had a call back within a few minutes and a solution.  I never worried the software would slow production.  I felt as thou we were your only clients, the service was superb!
ALMADS provided solutions to issues I didn't know we had.  It provides unparalleled tracking from the point of receiving field run to the shipment of finished product and commodities.  At any time I am able to track product to the specific stockpile, trailer, tank, bin or warehouse location.  Immediately after completing a run ALMADS provides several statistics on run time, bin counts, weights and turnout.  Every run can be instantly analyzed to ensure our customers are being provided the highest possible return.  I'm particularly impressed with the validation processes that must occur before any finished product is shipped to processing.  Almonds cannot leave our facility with proper verification and paperwork, eliminating any shipment errors.
Thank you for providing such great service and an excellent product.  I'm grateful for ALMADS, its a must have product for our industry.  After looking back I cannot believe how we managed without it.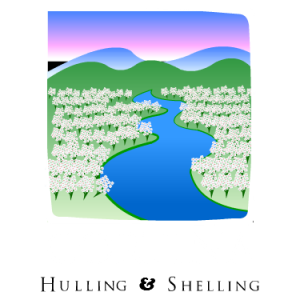 After seeing demonstrations of both ALMADS and competing software programs, we were impressed with the capabilities and ease of ALMADS. We purchased ALMADS for the 2011 season. We were amazed by how user friendly the program was to use and the capabilities it had to track the product of each grower from the field all the way to the processor. We were also impressed with Regional IT's ability to adapt ALMADS to our specific business practices, and the support they provided.
Based on our past season using ALMADS, our company would not hesitate to recommend ALMADS software.